Acerca de
**SPACE IS EXTREMELY LIMITED RESERVE YOUR SEAT NOW!
Cuesta Campos, Access Silicon Valley and Procopio, are pleased to present the first ever, one of a kind, rooftop Fireside Chat in Mexico City, featuring two incredibly successful startup entrepreneurs and a serial entrepreneur/Angel investor. Network with, and be inspired by, Mexico City's finest entrepreneurs, angels and VCs.
AntonioRallo, a serial entrepreneur, prolific Mexican angel, and founder of the angel group ID345.TECH, focussing on early stage investments in software companies, Julian Rios, CEO of Eva Tech, a sensor company dedicated to providing a future where late detection of life threatening diseases is a thing of the past, Javier Mata, CEO of YaloChat, a conversational AI platform that helps enterprises do business on messaging apps like FB Messenger, WhatsApp (highest grossing partner in LatAm), WeChat, will discuss their inspiring journeys from Mexico City to Silicon Valley and back home with a pot of gold!
Hear first-hand how these success driven entrepreneurs were able to secure angel funding in Mexico City and then take the journey to Silicon Valley and back. Julian went through the YCombinator accelerator program and then closed a $5.1 million round of funding on SAFEs from Silicon Valley VCs and angels, including Khosla Ventures, Hummingbird Ventures, Aspect Ventures, Jessica Livingston (co-founder Ycombinator), Sound Ventures (Ashton Kutcher's fund) and other angels. With the help of Antonio Rallo, Javier went straight to Silicon Valley VCs for funding and closed on an $8.0 million Series A round led by Sierra Ventures.
Topics of discussion will include:
The most efficient and effective ways to raise capital in today's environment;
The challenges of raising capital in Mexico City;
Whether or not to raise capital in Silicon Valley, and the challenges of a Mexican company doing so;
The do's and don'ts of fundraising; and
Building and scaling a company and the culture of that company, from both the investors' and founder's perspective.
Entrepreneurs will gain a practical perspective and insight into the fundraising process, both in Mexico City and Silicon Valley, what investors are looking for, how to reach them and, most importantly, what entrepreneurs need to do (and not do) to get a meeting and raise a successful round.
AGENDA:
6:30PM - 7:15PM – Networking and refreshements
7:15PM - 7:30PM – Sponsor introductions
7:30PM - 9:00PM – Fireside with Tony, Julian and Javier, and Q&A
ABOUT THE SPEAKERS:
Julian Rios Cantu
Julián is the youngest person to be awarded the Presidential Medal for Innovation and Technology, the highest recognition granted to inventors and innovators by the Presidency of Mexico. In May of 2017, Julián became the first Mexican to win the Global Entrepreneur Award by EO, the largest entrepreneurs' organization in the world. Eva has been named one of the 30 most promising companies by Forbes magazine in 2018 and is part of Y Combinator, the most prestigious startup accelerator in the world. In 2018 Eva was named one of the 50 most innovative companies in the world according to the Kairos Society and INC Magazine. Julián is one of the only two Mexicans to be part of the Thiel Fellowship, one of the most important recognitions at a global level for young entrepreneurs below 23 years of age. Julián has been a visiting professor at the National Medical Society of the United States and Harvard-MIT Innovation Laboratories. Eva is the medical innovation company with the highest fundraising in Latin America, with more than 5 million dollars invested from some of the best Venture Capital funds in the world such as Khosla Ventures, Hummingbird Ventures and notable angels such as Leonardo DiCaprio, Ashton Kutcher, Paul Buchheit (the creator of Gmail) and Jessica Livingston (Founder of YC).
Javier Mata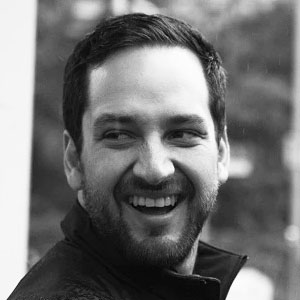 Javier Mata is the founder and CEO of Yalo, an artificial intelligence platform that helps organizations build better conversations with their customers through chat. He was born in Guatemala, an engineer from Columbia University in New York, and founded his first startup at 19 years old. Its intensity allowed him, prior to Yalo, to build 3 companies - one that failed, one that sold, and another that is still profitable. In Yalo, it has the mission of ensuring that more than a billion people have good experiences interacting with organizations in Emerging Markets.
"A note to everyone in the world of business. The market doesn't care about your efforts or excuses. Spend 0 time justifying and all the time adding value. It's no one else's problem."
Antonio Rallo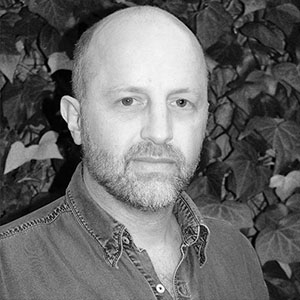 Tony holds a Bachelor's Degree in Marine Biology with a strong background in Applied Computing from UCSD and a Research Graduate Fellowship in Aquaculture from Aix Marseille III in France. An entrepreneur, cofounding partner and board member in the Top Mission Critical Datacenter company in Latin America: Kionetworks.com founded in the year 2000, now the first unicorn tech startup in Mexico. Cofounder of a Technology Incubator NCubo, from 1999 to 2004 who helped on developing 8 technology companies locally in Mexico. Worked as Multimedia Technologies Manager from 1986-1991 at Apple Computer, Europe's Headquarters, responsible for launching technologies such as QuickTime for the region, before leaving Apple in 1991. From 2004 to 2014 at the same time that he was investing in tech companies, worked at Televisa as their Chief Technology Strategy VP. Antonio is currently CEO of ID345.TECH (with more than 18 current portfolio companies) and cofounder of Kionetworks.
About the Hosts/Moderators:
Roger Rappoport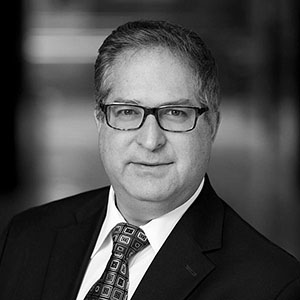 Roger C. Rappoport, a native South African, is the founder of Access Silicon Valley, a community formed to help startups from across the world access the successes, and learn from the failures, of Silicon Valley's best and brightest and most successful "been there, don't that" entrepreneurs and investors. He is also a former entrepreneur, sometimes angel investor, and full time corporate lawyer and leader of Procopio's Emerging Growth and Venture Capital practice group. His passions include, helping startup entrepreneurs develop and execute an appropriate funding, grow their businesses and, ultimately, help them exit. He's also no stranger to bad jokes, taking care of his family and everything entrepreneur in between.
Hugo Cuesta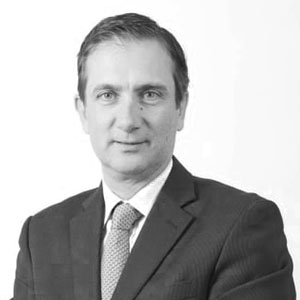 Since joining our Cuesta Campos in 1986, Hugo serves as partner and CEO of Cuesta Campos. He directs the areas of Corporate Law, Mergers and Acquisitions, as well as Banking and Financial Law. His practice has focused mainly on corporate and international business transactions and foreign investment projects.

He has developed extensive professional experience representing a large number of foreign companies doing business in Mexico, as well as Mexican companies with businesses abroad.

He has participated as the main Mexican legal advisor in several international transactions, advising multinational companies in their legal, corporate and financial structure in Mexico. In addition, he has served as a Mexican legal advisor in the operations of the main maquiladoras established in Mexico since its inception.
About Access Silicon Valley
Access Silicon Valley is the "virtual bridge" to Silicon Valley, where startup entrepreneurs and serial entrepreneurs in real time, get access to relevant content, and have the opportunity to interact with, angels, VCs and great entrepreneurs that they otherwise wouldn't get the opportunity to see, hear or possibly connect with. In addition we have put together valuable workshops to prepare startup entrepreneurs for the roller coaster ride of the startup world! We encourage you to join us.
Access Silicon Valley is an extension of the overall global vision to build "virtual bridges" between those cities that have great startup communities and Silicon Valley. Stay tuned for an exciting journey as we deliver events, content and workshops that you won't want to miss! We invite you to reach out and learn more about our amazing network of VC's, entrepreneurs, artists, technologists and designers, as we want YOU to be part of the journey! Learn more at www.AccessSiliconValley.net
About Cuesta Campos
Leading full-service Mexican law firm founded in 1978. Cuesta Campos is recognised for providing innovative and practical business legal solutions under the highest ethical standards. Client satisfaction and long-term professional relationships have been used as their measure of success.
With offices in Mexico City, Guadalajara and in the Bajio region, the firm has a strong track record representing sophisticated needs for North American, European and Asian multinationals, and foreign banks operating in various Mexican jurisdictions, as well as leading Mexican companies. Cuesta Campos has developed significant expertise in cross-border transactions, The firm operates locally but under international standards monitored by Meritas Law Firms Worldwide.
Cuesta Campos has been a point of reference in the market as an avant-garde Firm, prove of that is its participation in diverse projects and legal assistance to clients from the Technology, Innovation and Communication industry groups, as well as to startups. Learn more at www.CuestaCampos.com